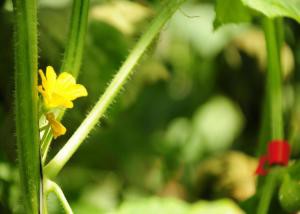 Hollar Seeds currently has three Ph. D breeders on staff who specialize in the development and improvement of cucurbit varieties. Our state of the art greenhouse system allows our plant breeders to work year round, utilizing three generations per year.
The research team at Hollar Seeds concentrates on improving our varieties through practical plant breeding methods. We are not creating artificial hybrids through any form of genetic engineering or plant transformation.
Our goal is to create products which the consumer wants – fresh products that arrive on their table full of flavor and vitamins. We work to shorten the growing cycle so that our crops can be grown closer to population centers, maximizing the freshness of produce grown from our seed.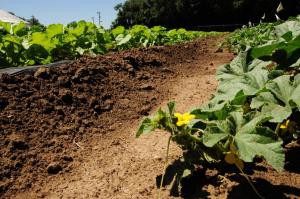 Enhancing our product's tolerance or resistance to different plant diseases is another key focus of our breeding efforts. Hollar Seeds searches the world for new plant material to use as sources of disease resistance for cross breeding. Once new hybrids and varieties have been developed and observed at our Rocky Ford, Colorado headquarters, samples are dispatched around the world for testing. This testing tells us whether or not the product is widely adapted, and how it performs when compared to hybrids from other sources.